ATTENTION: UNNATURAL HISTORY HAS BEEN CANCELLED DUE TO LOW VIEWERSHIP SO THERE WILL NOT BE A SECOND SEASON ANYMORE :( [1] However this Wiki will not cease to exist. Fans who may want to create their own adventures are free to do as they like. This Wiki will not go away! :)
Welcome to Unnatural History Wiki!
Unnatural History Wiki
is a fan-created Wiki dedicated to the Cartoon Network series,
Unnatural History
that anyone can edit as well as create their own adventures.
There are 38 articles and 150 images since August 2010! And Growing!
Also, be sure to visit Tower Prep Wiki a wiki dedicated to Tower Prep! :)
Unnatural History Wiki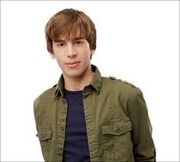 Here at Unnatural History Wiki you can create your own adventures based on the Cartoon Network series Unnatural History.
February's Featured Article!
Jasper Bartlett is the cousin of Henry and the son of Bryan Bartlett who is also Henry's uncle. (read more)
February's Featured Image!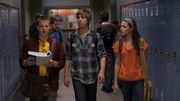 Unnatural News
Unnatural History may be cancelled but us fans may still have a chance to convince WB to release a DVD containing every episode of Season 1. Just go to this link and like it via your facebook. Tell your friends, family, spread the word so we can get an Unnatural History DVD!
Unnatural History has just began airing in Canada on YTV on January 3rd 2011. So if you know anyone in Canada make sure you let them know to watch it.
It's time to decide February's Featured Items just go to the recent blog posts under Community and tell what you want to be featured for February and why. :)
Latest Activity
Who do you think makes a cuter couple?
Ad blocker interference detected!
Wikia is a free-to-use site that makes money from advertising. We have a modified experience for viewers using ad blockers

Wikia is not accessible if you've made further modifications. Remove the custom ad blocker rule(s) and the page will load as expected.